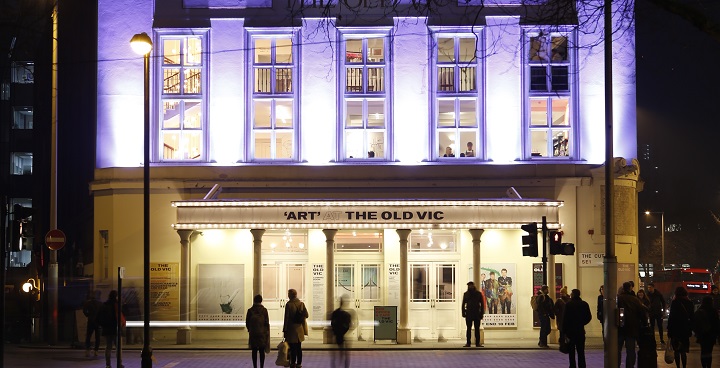 The funding, which is being matched by neighbouring Southwark Council, will help support the creation of a new £12million centre, The Annex.
The council has worked with The Old Vic so the scheme best benefits the community and supports both Lambeth's Borough Plan and the council's Creative and Digital Industries Strategy for Growth. As a result the new building will be opened up to the community for a range of employability, social mobility, wellbeing and community projects.
The Old Vic will support the council's public health approach to keeping young people safe by piloting a pupil safety zone at key times of the day, run projects to tackle the root cause of violence and run specific sessions for at risk young people. There will be drop-in skills and training sessions, mentoring, a safe space for young people to revise for exams and a new home for community choirs.
The Old Vic will offer nine Lambeth teens work experience, have a youth trustee each year, offer subsidised tickets for locals and host free Christmas events to bring older and younger people together. Discussions are taking place with ZooNation Academy of Dance to bring workshops run by the top hip-hop dance academy to south London for the first time.
The estimated value of the theatre's community benefits programme is close to £2million.
'Cultural icon'
Cllr Jack Hopkins, Lambeth Council Leader, said: "The Old Vic is a cultural icon and we are incredibly proud to have it in Lambeth on the boundary with Southwark. Increasingly our role as a Council is to harness the energy and dynamism of the borough in a way that benefits all our communities.
"We are determined to open up our creative industries to the diverse, but often under-represented, talented young people in the borough, particularly those from BAME backgrounds. Partnerships with organisations such as The Old Vic are crucial if we are going to achieve that.
"As a result I believe that the support we are set to discuss providing The Old Vic for this project matches our important goals and ambitions for the community."
Collaboration
The Old Vic, which was 200 years old last year, already works with communities in Lambeth and Southwark to support growth, employment, social mobility and education through a range of projects. They include employment programmes such as Front Line and Take the Lead, educational programmes Schools Club and Summer School, and community-based programmes including as Matinee Idols and Curtain Up.
But the theatre, which wants to expand this important work, is running out of space and many projects have to be run off-site. The Annex, which it is hoped will open in 2022, will be a new five-storey centre next to the main building that will expand its total floor space by a sixth and will allow the theatre to double it community work.
'Once in a generation opportunity'
Kate Varah, The Old Vic's Executive Director, said: "The Annex is a once in a generation opportunity. With the visionary collaboration of Lambeth and Southwark Councils, we will together ensure that this vibrant theatre sustains financially and that its wide-reaching social engagement is so deeply embedded that there can never be any doubt about the value of The Old Vic to those it serves: a civic resource, a beacon for cultural adventure, a place where everyone can explore in an environment where they feel truly welcome."
Under the funding agreement, signed off by Lambeth Council last week, the authority will provide a 10-year loan to the Old Vic Theatre Trust at an agreed rate of interest.