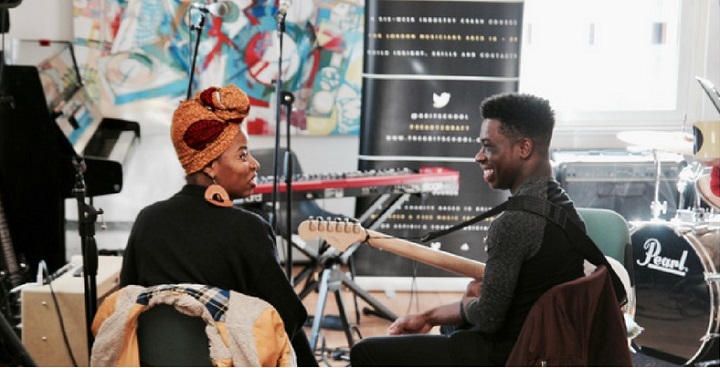 Brixton based music charity School Ground Sounds offers young songwriters (aged 11-18+ ) the chance to take part in their Songwriters Toolkit in September. The toolkit is a series of FREE workshops focused on developing your style as a songwriter, getting tips on song structure, lyrics & music production.
Guidance and growth
 Workshops will be every Wednesday in September between 4.30pm-7.00pm at Lambeth Music Service, Clapham Park Center. You'll be guided by professional singer-songwriters/producers Bee Bakare & Lauren Deakin Davies.  This is a chance for local young musicians to develop their confidence and skills and to meet and collaborate with like-minded musicians in the same age group.
About School Ground Sounds
Sarah-Nell Moullier, vocal coach at School Ground Sounds, says: "We're a music charity. We hotdesk at the Impact Hub in Brixton and partner with local organisations to deliver projects like songwriters toolkit. The toolkit workshops are hosed by Lambeth Music Services. We are passionate about giving young musicians in Lambeth opportunities to develop transferable skills through creativity and the Toolkit workshops are a great start.
Many kinds of music
"We run different projects throughout the year aimed at getting young people into the music profession. That includes an intensive 6-week course on working in the music industry, 'the GRIT school', and mentoring and work experience in stage management with Pegasus Opera company.
What can music do for you?
"Music-making has been linked to benefits in many areas of school life, from academic achievement to improved personal and social development. Yet far too many young people from disadvantaged backgrounds are unable to fulfil their musical talent, unnecessarily restricting their life chances. We want to change that."
---
For more information