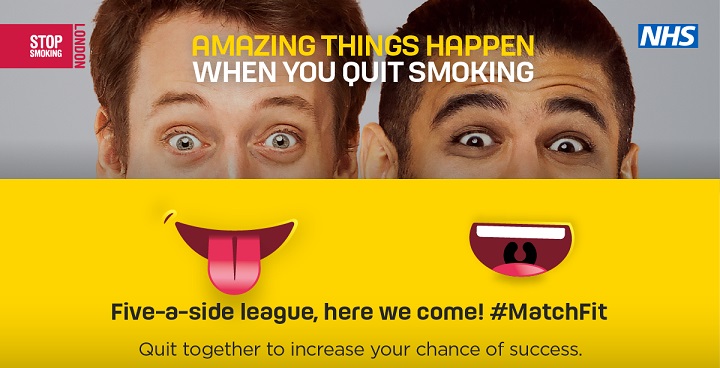 Wednesday 11 March 2020 is National No Smoking Day. It's the perfect day to pair up with your partner, best friend, someone in your family, or anyone who you know wants to stop smoking so you can help each other "quit together".
Success together
Instead of hearing about the harm smoking does, together you can focus on how stopping will save you money to spend on more fun things, get healthier, and look better. All the evidence is that people trying to give up find it easier to succeed as part of a social group or environment where smoking hasn't been 'normalised'.
Help one another
Dr Somen Banerjee, Vice Chair of London Smoking Cessation and Tobacco Control Lead, said "We want more smokers quitting in 2020 than ever – and we know that many want to. Because of the strong influence of social life and social networks, we're emphasising how smokers can help one another."
Word from the Cabinet
Cllr Ed Davie, Lambeth Cabinet Member for Health and Adult Care, said: "Half of all smokers will be killed by their habit which will have cost them about £100,000 buying the cigarettes alone. My wife and I supported each other to quit and we've never been healthier and wealthier as a result. This No Smoking Day form your own team of supporters and get professional help to quit. You are much more likely to succeed with support and you'll quickly feel the benefit."
Stop smoking with Lambeth support
In Lambeth, you (and your quitting partner) can get support to increase your power to quit for good – through face to face specialist support, medications, nicotine replacement therapies, apps or a mix of these.  See our information pages for more
Or call the Stop Smoking London helpline 0300 123 1044 for more information or to sign up for a 28-day motivational quit programme. Lines are open 7 days a week, from 9am to 8pm weekdays and 11am to 4pm at weekends.