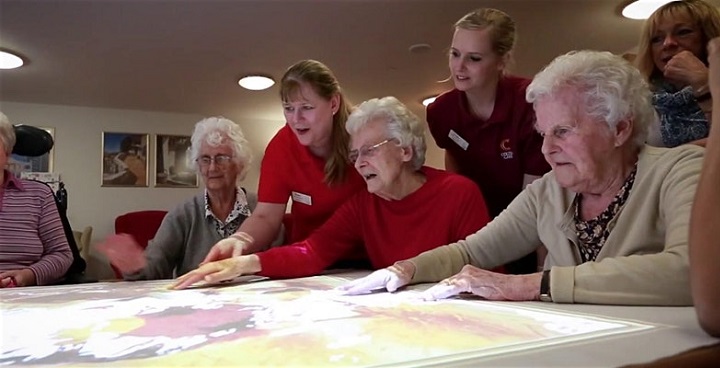 A new pop-up café helping reduce isolation for over 65s – especially people with Dementia or Alzheimers – will open in West Norwood Library in Spring.
More needed
The first café, in Gracefield Gardens, was opened last February by Homeinstead Senior Care Lambeth and grew quickly from two to 20 regulars. It will still open every Wednesday. Opening the café created a part-time job for Café co-ordinator Kemi Browne. Kemi explains: "people on the waiting list for Gracefield expressed interest in the West Norwood cafe. This shows how more dementia-friendly clubs are needed in Lambeth to help minimise isolation.
On their own or in company
"What's made it a success is a safe relaxing, dementia-friendly environment. Attendees come on their own, with family members, caregivers or friends. We're also a respite service, so family members can have a few hours' quality time alone. We speak to everyone regularly to find out the things they like (e.g music, games) and include these activities in cafe sessions. Feedback forms are a big part of the club's development:
Socialise together and learn
"We take referrals from any over 65s, so senior citizens with or without dementia socialise together and learn from one another. We signpost to local organisations that can help. For example, one attendee needed a hairdresser to visit her home, due to mobility issues, I gave her the details of AGE UK and she was happy with her new haircut. Another we put in touch with a Parkinson's support group.
Dementia Alliance
"We've developed strong links within Lambeth Dementia Alliance, such as AGE UK and Alzheimer's Society, helping us understand people's needs and support them better.  The Dementia Alliance helped set up the Gracefield café and are helping spread the word about the new site.
"West Norwood café will open from the first Monday in April. The Library is a dementia friendly environment, and it will great to be part of that. We can help people access whatever they have to offer (e.g. joining the library, film screenings). We're really excited about having access to the Tovertafel so people can interact and play together.
Volunteers – get in touch
"We really, really want volunteers. They don't need special skills (although they will need to be BDS checked), the main thing is meeting people and interacting. But we can help them get accreditation, if they're thinking of going into working with people."
Contact Home instead:  0208 871 0006
Email Kemi