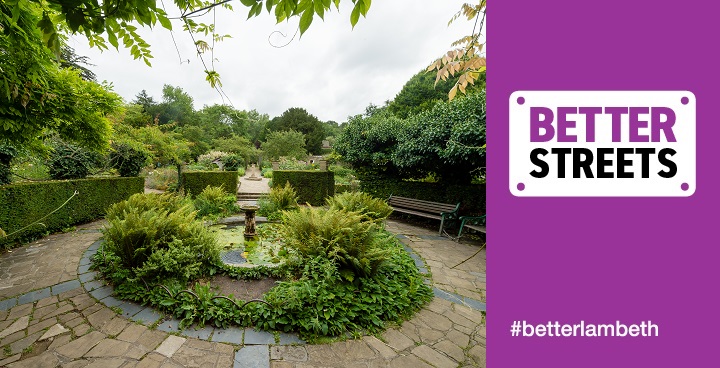 The Heritage Lottery Fund (HLF) has announced that The Rookery, which sits at the top of Streatham Common, has won a lottery grant to restore its rockery garden. The Rookery, one of the 14 parks and open spaces in Lambeth that have been awarded the prestigious 'Green Flag' award, is managed on behalf of the council by the Streatham Common Cooperative (SCCoop), which will lead the project in conjunction with other local organisations.
The project as a whole will not only restore the cascade and replant the rock garden, which will reduce its environmental impact and improve biodiversity, but it will also improve public access to the site by repairing paving and fencing.
It is envisaged that work to the cascade will begin this month with volunteers designing and planting the new gardens in 2018, with it finishing in the summer of 2019 with celebratory community events.
The total project will cost £148,132, of which £84,600 will come from the Heritage Lottery Fund. The lead project partners are SCCoop and Lambeth Council, who will contribute most of the other funding.
A tremendous boost
Barbara Wright, the Streatham resident and volunteer who coordinated the bid, said: "This is a tremendous boost to this very special local heritage garden, which had its Centenary in 2013.This will further the work started then and for which we also received National Lottery funding for the Rookery's famous White Garden."
Maggie Charnley, Vice-Chair of Streatham Common Cooperative (SCCoop) said: "The Rookery is a sanctuary for people and wildlife in the heart of South London. This lottery funded project will build on the great work done by local people and organisations to ensure that the Rookery is well looked after and will flourish for generations to come."
Word from the Cabinet
Cllr Sonia Winifred, Cabinet Member for Equalities and Culture, said: "I'm delighted at this funding for The Rookery in Streatham because I know how valued and popular these gardens are among the people of our borough. SCCoop, who manage the Rookery under a council contract, have done a great job.
"It is already one of the 14 outstanding open spaces in Lambeth recognised by the Green Flag Award Scheme, and I'm confident that this significant new investment will make The Rookery even more appealing and engaging for local people of all ages."