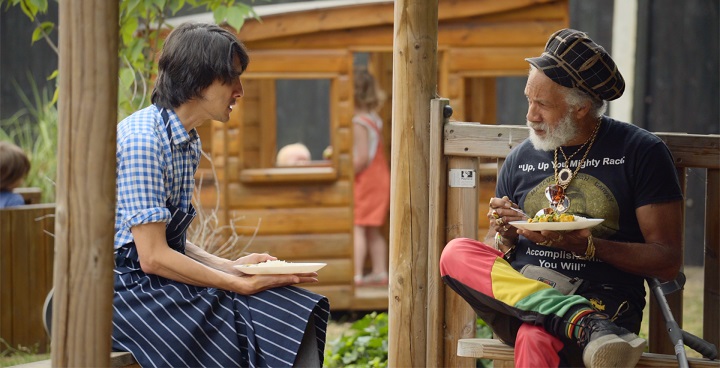 Community café Bonnington Café, the co-operatively run vegetarian and vegan restaurant from Vauxhall's Bonnington Square, is bringing its much-loved affordable home-cooking to a second location right on the boundary of Lambeth – and working to bring communities and neighbours together.
Community centre
The café on Thessaly Road opened this summer and is Bonnington Café's first outreach space since opening in the early 1980s. The aim is to revive and restore an underutilised community centre (the Yvonne Carr Centre SW8 4HT) and create a new community centred around food and horticulture. There'll be learning events and activities free (with returnable deposit) every month for the local community.
Training and growing
In September, planned food, training and growing events include:
Pizza-making workshop
Community gardening – planting lettuce leaves and other fast-growing produce for the café's salads
Hosting a workshop with a prestigious catering college – giving local people a taster of a career in the hospitality industry
Giving local charity FAST's cooking club use of our kitchen and café space to inspire chefs of the future.
Local cooks, worldwide menu
We're open for lunch, brunch and home-made cakes. The café's cooks and menu are ever-changing, with a collective of local cooks from all over the world each bringing their own style, cultures and backgrounds to the dishes. They include local residents like Misiek, who lives right next to the café and is very proud to be able to cook for his community.
Local produce
The café's food is based on fresh ingredients from its neighbour New Covent Garden Market (we use the local market to support local businesses and reduce food miles). VINCI St. Modwen have partnered with New Covent Garden Market and Bonnington Café, funding the project to make it affordable and accessible to local communities in.
For more information
For opening hours, prices, booking for training events and more, see their information pages