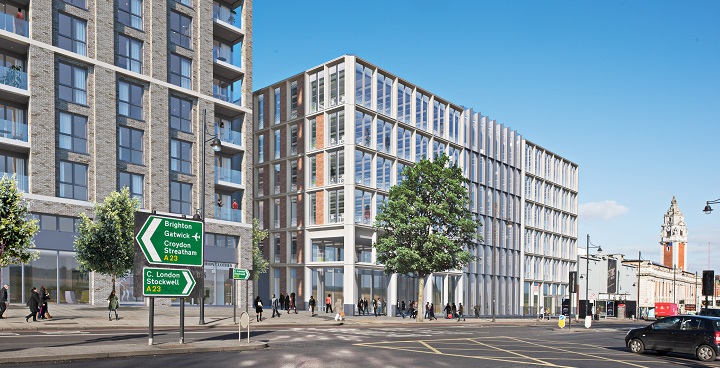 Artist's impression of new Your New Town Hall development
A year after demolition work started an the "Triangle Site", the £68million scheme remains on target for completion of the refurbished Town Hall by the end of the year – with the new civic offices and Customer Service centre following closely in February next year.
Lambeth Town Hall is undergoing essential repairs and restoration, in line with the council's obligations to maintain the Grade-II listed building. It is scheduled to reopen in December this year. The programme of work includes long-term investment in the Edwardian building, protecting its historic features and making it more open and accessible to residents and staff. The Your New Town Hall project will also reduce Lambeth Council's core office buildings from 14 to two, saving at least £4.5m a year.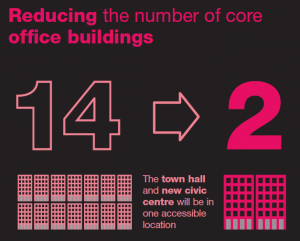 The new civic centre, which is being built from scratch and is visibly taking shape a little further up Brixton Hill from the Town Hall, is set to open early next year. The design supports more efficient working and will significant reduce running costs.
The Your New Town Hall scheme will also feature 219 new homes for rent and sale, of which 47 per cent will be affordable, including the recently completed Wynne Road project.
It will also double the area available to encourage and support local businesses and start-ups, an energy efficient civic building with customer centre and council offices, new landscaped public areas, a new cycle hub with changing/shower facilities and a public café.