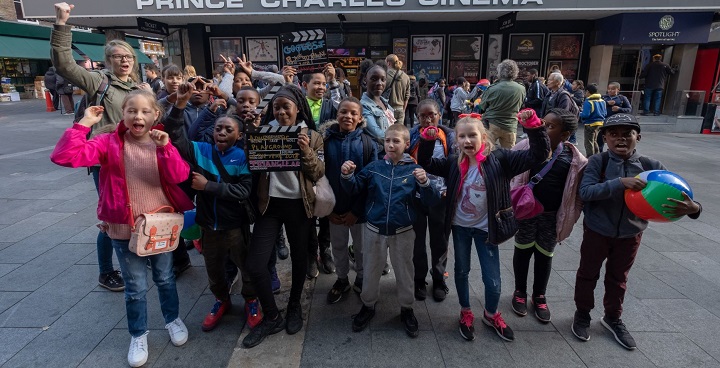 The playground sees hundreds of children enjoy free adventure play and a safe space to grow and learn every year.
Triangle, which is run by an independent charity, leases the site in Ashmole Street rent-free from the council.
The Adventure Playground has been going for over 50 years and offers free play 5 days a week, activities and structures on site, trips and special outings, employment opportunities, a safe place to play and socialise, cooking fresh meals, and keeps young people active.
'Speechless'
Cinzia, 16 was part of the Triangle winning group. She said: "The fact that adventure playgrounds even exist is great. They are places that children of all ages can go and play and be free and do stuff that they want."
Anna, 9 added: "I'm very happy to win, I thought it would be another playground – I'm speechless!"
Word from the Cabinet
Cllr Jane Pickard, Lambeth Deputy Cabinet Member for Youth and Play, said: "This award is fantastic news and fully deserved for Triangle Adventure Playground. It really is a wonderful place that provides so much fun, learning and opportunity – everything Lambeth is about as a borough."
The winning prize will see Triangle children working with APEs Adventure Playground Engineers to design and build a new play structure with £500 of materials. Other prizes were donated by Marks Barfield (a trip in a private pod on the London Eye); and Timberplay (a set of play bales).
Presenting the main award, London Deputy Mayor Joanne McCartney said: "I really enjoyed seeing the films you all made. It's clear how much fun you have and how important your adventure playgrounds are to you. I understand how important play is; and making friends too – and I can see that this is what happens in these places."
Another of Lambeth's Adventure Playgrounds – Living Space in Waterloo, run by Bankside Open Spaces Trust – was shortlisted for the awards.