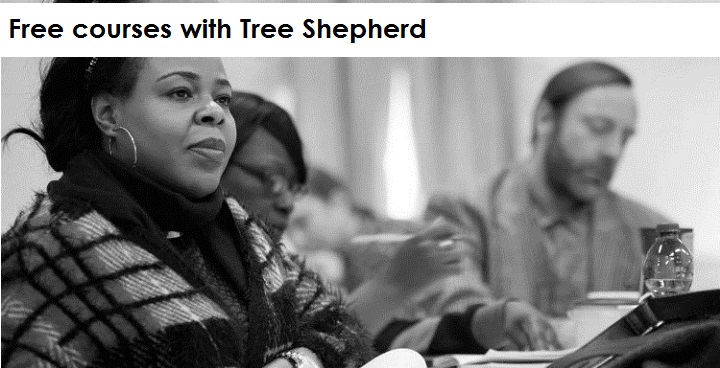 Learn how to create a business plan, price and sell, manage your finances and market your enterprise.  Whether your business is just a vague idea, or you are further on in trading and generating income, everyone is welcome.
Tutor and CEO of Tree Shepherd Colin Crooks says, 'There are so many potential businesses in Lambeth that are just bursting to get out there! Everyone is in the same boat, and we know how scary it can be to start up or grow your business. We're here to help, support, encourage and offer a listening ear, as well as give some really practical advice. And, most importantly, the courses are fun! So what's there to lose? Please get in touch with us and give it a go.'
From May to July, Tree Shepherd is running a range of courses, including 8-week a Start Your Own Enterprise course, a Tax and Accounts Masterclass, Scale up Your Business sessions and a Marketing and Social Media Masterclass.
Full details, with dates, times and venues are available on the Tree Shepherd website. To speak to a member of the team please contact training@treeshepherd.org.uk or call 020 3697 1537
Business clinics in Angell Town and Loughborough Estates
Tree Shepherd is running a series of free 1-1 business clinics from May to October with priority to Angell Town and Loughborough Estate residents. Get personal coaching and advice from experienced business people.
Clinics are available fortnightly from Tuesday 9 May April 2017, 10am – 4pm, at Loughborough Centre, 105 Angell Road, Brixton, SW9 7PD.
Weekly clinics are available at Angell Town Estate every Monday, 1pm – 4pm, at Angell Delight Resource Centre, Unit B Fairfax House, Overton Road, London SW9 7QN.
To sign up or find out more please contact Lydia on 020 3697 1540 or email info@treeshepherd.org.uk
All Tree Shepherd participants also benefit from belonging to a vibrant trading network, free events, regular coaching sessions and new trade and collaborative working opportunities.