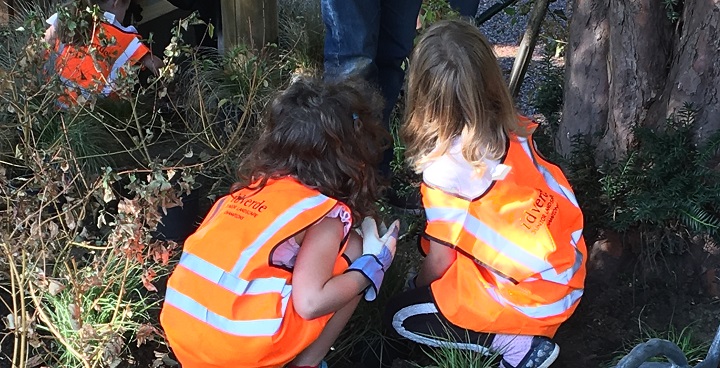 Last year, Lambeth Council announced over a one and half million pounds investment in Vauxhall Park – funded through Section 106 money from developers. Works continued through the Covid 19 lockdown and the park is now ready to welcome everyone back.
 Word from the Cabinet
Cllr Sonia Winifred, Lambeth Council Cabinet member for Equalities and Culture said: "Vauxhall Park is a great park with real history. The original Victorian layout has been preserved  A plaque commemorating Women's Suffrage campaigner Millicent Fawcett stands proud in the park. A formal lavender garden, planted for the centenary of Vauxhall Motors, has been renamed the Fawcett Garden. Over the last 150 years Vauxhall Park has been integral to the lives of local residents and always adapted to changing local needs."
Hardly missed a beat
Breaking ground in London always reveals surprises. Lambeth's Capital Projects Project Manager explains: "There were delays at first while we brought in specialists to safely dispose of asbestos from demolished buildings and the rubble they're built on. We hardly missed a beat because of Covid-19 – but there were inevitable delays getting building supplies as firms reopened after the shutdown."
Restful retreat
"As work progressed through the summer we were able to open more parts of the park.  Our aim has always been to keep Vauxhall Park a restful, tranquil retreat from urban London."
Play value for all
The wonderful new playground has been updated with a wide range of new equipment. All ages are catered for with a variety of accessible, challenging play experiences for all abilities.The much-loved train has been replaced with a new and improved model. The Multiuse Games area has been resurfaced and lined with the final fencing to be replaced at the beginning of November.  We've created a clearer central lawn for relaxation and recreation. We cleared tarmac, realigned and widened the paths so the park can be accessed safely.  An innovative "tapping edge" makes the park more welcoming for people with visual or mobility impairments. Dogs are included –  a brand new safe, year-round dog exercise area has been created. The final step,  restoring the heritage railings, is being completed in November.
Word from the Friends
The Friends of Vauxhall Park were vital to the planning. Charles Vyvyan, Chair of the Friends, said: "The re-development of the Park has been an impressive reflection of the Council's engagement with the voluntary sector – we've been involved at every stage from negotiation to a strategy for north Lambeth parks. The re-design by local architects aims to create a unique environment prioritising mental health. I'm confident our park will have the facilities and environment local communities need and will secure its Green Flag for another year. We hope Millicent Fawcett – who gave most of the land – is also smiling – I'll check her statue in Parliament Square! "