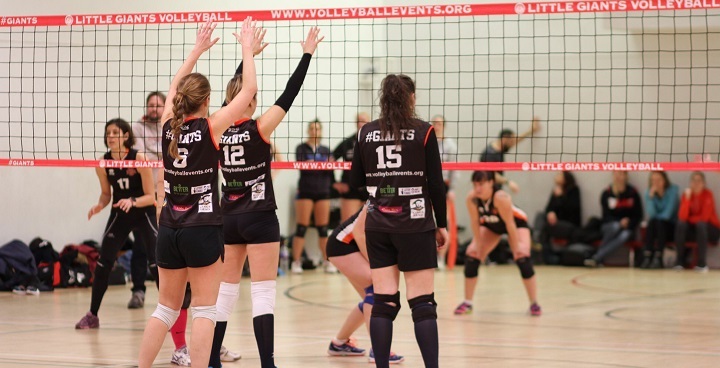 Little Giants volleyball club's Cisel Ormanci worked with Lambeth's fitness and leisure partners GLL to bring Brixton Recreation Centre back into use for volleyball. The club will run two new adult groups and a junior after-school group will play on Fridays, 4.30 to 6p.m.
South London Success Story
Little Giants' expansion is one of the success stories of London volleyball over the past few years, success that continues to build the sport in the south and encourage higher standards in the north, east and west as well. In addition to the new groups it already runs 5 school groups, 5 junior sessions and women's and men's adult national teams. The junior teams' success was recognised in a recent visit by the Mayor of Lambeth.
More opportunities
Sue Robinson, GLL Community Sports Manager said, "We continue to work in partnership with Little Giants following the club's successes at Clapham Leisure Centre. Launching a regular programme at Brixton will offer opportunities for local residents who may not have played Volleyball before."
Historic and new
In November 2016 Historic England announced that Brixton Rec had been awarded Grade II listing for its special architectural and historic interest. Volleyball is back now and is delighted to be contributing to the vibrant family-friendly centre. "It is a project I've been working on for the past two years", Cisel said,. "I'm super excited as there has been no volleyball at the venue for many, many years".
 For more information
Brixton Recreation Centre was constructed between 1974 and 1985, its distinctive architecture designed to complement a massive proposed redevelopment of the area. The centre offers facilities including a state of the art fitness centre, fitness studios, community gym with programmed sessions for over 55s, disabled people, women only and junior fitness, a 25m main swimming pool and teaching pool, dedicated facilities for 8-15 years  plus more for all ages and abilities, over six storeys with over 13,500m² of floor area.