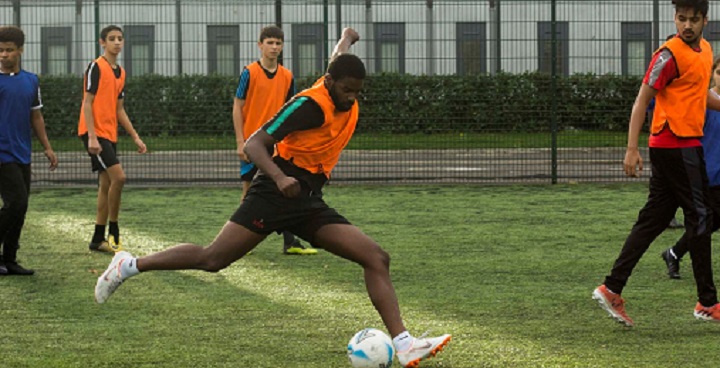 BIGKID Foundation is bidding to bag a cash boost from the Tesco Bags of Help initiative.
Get on the path through football
The money from the Bags of Help initiative would support the BIGKID Foundation's Boys Football Programme. Boys from areas of high deprivation are taught football skills, but the true aim of the project is to give them tools to unlock their potential.
Positive pathways
BIGKID Foundation's Founder and CEO Shaninga Marasha says: "In the UK, average life expectancy is 81. We asked young people we work with what they thought their life expectancy was, and they unanimously replied 21. They fear their lives will be cut short by knife crime or a prison sentence. We use football to engage these young people, allowing us to get to know them and the problems they are facing so that we can give them the support needed to overcome these pressures and take steps on more positive pathways."
People's choice
Alec Brown, Head of Community at Tesco, said: "Bags of Help has been a fantastic success because it's local people who decide how the money will be spent in their community."
How you can vote
Voting is open in all Tesco stores in Lambeth from November 1 to December 31. Customers vote with a token given to them at the check-out in store each time they shop. When votes are collected, three groups in each region are awarded grants of £4,000, £2,000 and £1,000.
For more information
BIGKID Foundation are an award-winning charity committed to seeing no young person lose their life or potential to youth violence. For over 13 years BIGKID has gone to areas where young people are struggling with the pressures of gangs, crime and deprivation. Our activities include a football training programme, community leadership programme, multi-sport programme and a mentoring programme. For more information see our information pages
Bags of Help has awarded more than £60 million to over 18,000 UK community projects. See their information pages