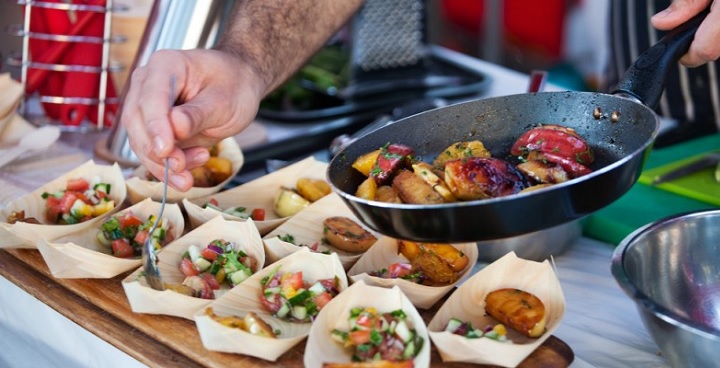 This July London's Waterloo celebrates a month of food with a packed programme of exciting events hosted by the area's vibrant mix of food and drink venues. Waterloo's top chefs, foodies and baristas will be revealing their secrets and techniques in a month of exclusive masterclasses, demos, talks, workshops and tasting sessions.
Here's a taster of what to expect this year:
An evening launch party at the end of June with live entertainment, demonstrations and free tasting sessions – all along Lower Marsh between 5.00-9.00pm
Cheese & butter-making workshops, butchery courses, wine-tastings, beer-tastings, cake-tastings, gin masterclasses, lunchtime BBQs, ice-cream making
Exciting outdoor events in a new, secret venue – soon to be announced
To view the full events programme visit the Waterloo Food Month section of the We Are Waterloo website.