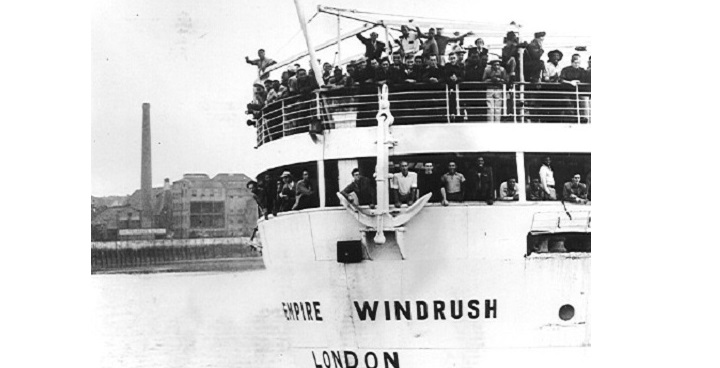 June 22 marks the anniversary of the arrival of the Empire Windrush at Tilbury Docks, bringing workers from Caribbean islands to fill post-war labour shortages in the UK. The ship carried 492 passengers – many of them children. It marked the dawn of multicultural Britain. The UK celebrates Windrush Day to honour the British Caribbean community.
African, Caribbean and British Roots: Who Do You Think You Are?
Trailblazing family historian Paul Crooks (author of Ancestors) traced his enslaved forebears back 6 generations to Ghana – despite being told records "did not exist". Paul inspired people to start exploring their ancestry and family trees. Saturday 25 May 2pm Brixton Library https://ancestrybl.eventbrite.co.uk
Harry Jacobs: Photographer to the Windrush Generation
Harry Jacobs was the chosen photographer for Caribbean families coming to Brixton from the 1950s. This exhibition documents an entire generation. June 1-30, Mon-Fri 9am to 6pm Lambeth Town Hall
What does Windrush mean to me? Discussion for young people
Last year Windrush Day was announced to honour the community  – but for years the 'Windrush scandal' had been developing – a hostile environment was created to deny those very people and their descendants. Suddenly, Windrush wasn't 'history'. School Bookings only: email libraries@lambeth.gov.uk Thursday 20 June, 11am Streatham Library
Beyond Windrush: Tracing African Caribbean Ancestry
Want to trace your family tree? Struggling to reach ancestors from before your grandparents? Paul Crooks (author and trailblazing genealogist) reveals top tips to get you started. Thursday 20 June 7pm Streatham Library https://ancestrysl.eventbrite.co.uk
Events June 22/23 and beyond, including an exclusive Windrush Generation portrait exhibition by award-winning photographer Robert Golden, archive video and audio in digital format. Black Cultural Archives, Windrush Sq. Brixton. SW2 1EF www.blackculturalarchives.org
The Stuart Hall Project with post-film discussion
Weaving between the music of Hall's favourite musician, Miles Davis and the 20th century's defining political moments, John Akomfrah creates an intimate and engaging portrait of the life and work of one of the UK's leading cultural theorists. Saturday 22 June, 3.30pm to 5.30pm West Norwood Library and Picturehouse Tickets £8 per person. Visit www.picturehouses.com, call 0871 902 5747 or go to the Box Office.
Winston Nzinga – Windrush storytelling
Listen and sing along with music and song from the Windrush generation. A lively, interactive storytime, where you will hear traditional tales, come and play a drum, a shaker or bell. Ages 5 years and above. Sunday 23 June 2.30pm Brixton Library.
For more information
The Lambeth Readers and Writers festival includes events in Lambeth Libraries for adult and young readers.
 Contact your local library for a programme, check the Council's events calendar for daily listings or email Follow the festival on Facebook : Lambeth Readers and Writers Festival and twitter ReadersWritersF #LamLitFest19
https://www.lambeth.gov.uk/readers-and-writers-festival