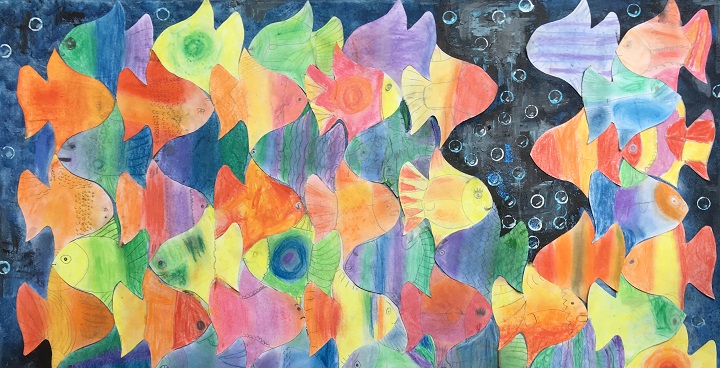 By supporting WaterAid, Wyvil Primary School not only raise money for this brilliant cause, but also teach their children to be global citizens of the future.
Art Subject Leader Sue Armitage said: "We are auctioning four large canvas collages of children's artwork.  Each canvas represents a global goal: education, sustainable housing, clean water and peace and justice.  The children created individual shapes which tessellate together."
We are hoping that representatives from local companies will join us for this event and bid for a canvas.  If you are unable to attend in person, please consider pledging a bid by email.  The canvasses measure 105 x 80 cm and the reserve price is £250.  This is a unique opportunity to buy into your local community and to keep a colourful, meaningful and lasting memento of your generous support.
Wyvil Road, South Lambeth Road, SW8 2TJ
Tel: 020 7622 1164 Fax: 020 7738 8435
Email: office@wyvil.org.uk