Aladdin at Lambeth Academy
Enjoy an evening of fun and family entertainment with the very talented young performers of the Lambeth Academy.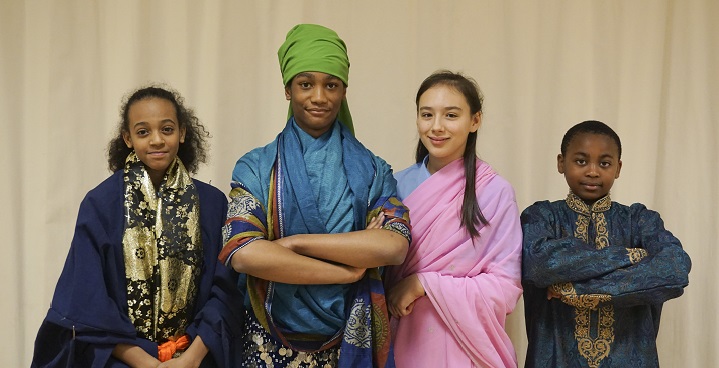 Do you have a wish? Do you believe in Genies? Well, you should do, because magic happens somewhere in Clapham! Year 7-13 students at Lambeth Academy will be performing Aladdin on Wednesday and Thursday 8, 9 February at 6pm.
Tickets are £4 for adults and £2 for children. All are welcome for an evening of fun and family entertainment.
Lambeth Academy, Elms Road, Clapham SW4 9ET
T 020 7819 4700
www.lambeth-academy.org
Photo from left to right: Aisha Munir Awel, Morgan Garvin-Wilson, Lola Bewley de Castro, Hassan Kamara
You might also like