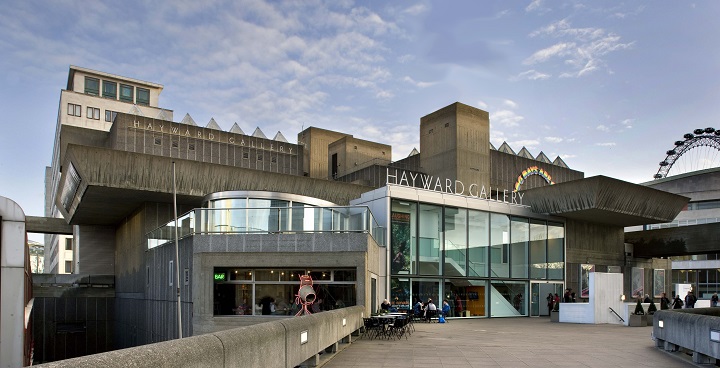 Art Night is a free festival featuring contemporary art in extraordinary locations, secret venues and public places- for just one night a year. This year, that night will be here.
When and where?
Art Night 2018 is on Saturday 7 July, 6pm until late. The trail starts in Lambeth, running:
The Southbank Centre and Waterloo
Waterloo to Vauxhall Nine Elms
Vauxhall to Battersea Power Station
The South's turn
Lambeth's Southbank is home to the Hayward Gallery, this year's curators. The first Art Night (2016) was in Westminster under the artistic direction of the ICA. 2017 explored London's East End in collaboration with the Whitechapel Gallery. Art Night had 75,000 visitors in 2017.
Word from the Cabinet
Cllr. Sonia Winifred, Cabinet Member for Equalities and Culture, said:
"This will be a unique experience in Lambeth – a culture trail featuring new talent and internationally renowned artists that also gives Londoners and visitors the chance to explore the history and architecture of iconic local sites."
Open Call for art
The festival invites cultural organisations, independent curators and artists to submit ideas for projects along the trail. Art Night 2018 will feature curated events at local institutions, and/or site-specific projects in Lambeth's public realm, landmark venues and urban spaces. It's a chance to be seen by new audiences of 75,000 people, and a platform for exhibiting work in extraordinary locations alongside renowned artists.
Artistic themes for 2018
The Hayward Gallery and Ralph Rugoff are looking for works that:
Consider the curatorial themes of Home / Urban Landscape
Reflect the history or original use of local sites (eg gardening, farming and Nine Elms flower market)
Encourage audience engagement and participation, or
Evoke the celebratory spirit of a night-time festival.
Deadline for submissions
The deadline is 28 February 2018.  Successful artists and exhibitors will be notified by the end of March.
Shortlisted proposals will feature in festival communications materials, online and print, and benefit from media coverage of the event.
Lambeth Council supports Art Night as part of the Nine Elms Vauxhall Partnership.
A few small grants will be available for shortlisted organisations based in or working regularly in Lambeth.
---
For more information
Find out how to submit your proposal in this year's Open Call for Entries, and discover more about Art Night 2016, 2017 on their news and information pages
Keep watching for more news of Art Night 2018