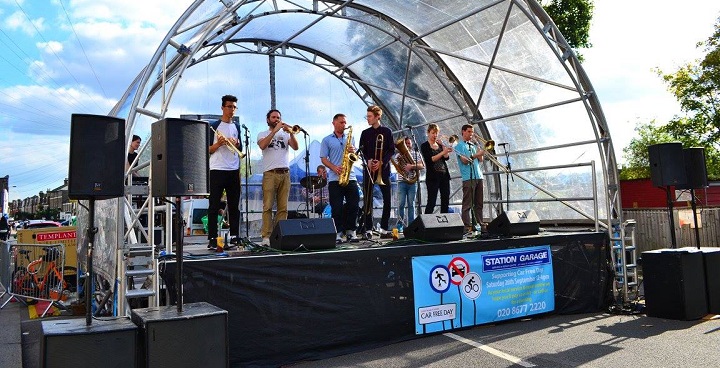 We are closing Cornwall Road, Waterloo to cars for the day on Saturday 24 September from 12-5pm and returning it to the people. Encouraging cycling and walking over sedentary travel is particularly important at the moment with startling number of obese children and the shocking levels of air pollution. Adding a bit of active travel into your day will improve health, decrease carbon emissions and in many cases save time and money.
Find the Lambeth Sustainable Travel stall on the day to discuss schemes such as 'try before you bike' and cycle training. Don't forget that if you have a bike to sell you can bring it on the day and also buy a quality second hand one for you or your child at the fabulous Lambeth Bike Market which tours schools and is being showcased this year at Car Free Day.
We will fill the road with:
a roller disco – totally free, borrow skates at the rink
music – a stage with music and entertainment
Dr Bike – free bike checks
Lambeth Bike Market – bring a bike to sell or buy a quality second hand one
food – buy food and sit down on the road furniture to eat it
ping pong – pit your skills against a friend on the table
Learn how to use Cycle Hire.
In partnership with European Mobility Week, exploring the better use of roads and transport
The event is being sponsored by FM Conway's.
Find out more
Read more about Lambeth Bike Market.
Read more about Dr Bike and find the next event.
For more information about this year's Car Free Day event.