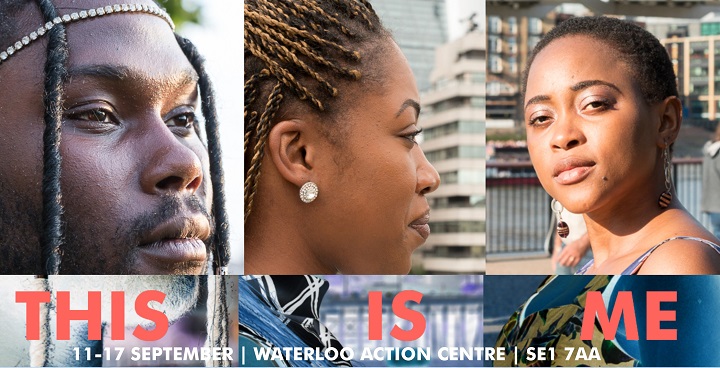 Every year around 10,000 16 to 18 year olds leave the care system, with some 2,500 of those based in London. For some, the care experience has been positive; others will have had multiple foster placements, moved schools several times, and even found themselves homeless.
A place close to our hearts
This Is Me is a collection of personal portaits and audio, directed and curated by young people  supported by the care leavers' charity, Drive Forward Foundation. Each young person explores a place that is meaningful to them and considers how it relates to, or shapes their sense of identity.
Who and where?
Lilli is photographed in Notting Hill  "the place that broke me and is shaping who I am today"
Travon – now 22 years old – talks about sleeping rough at just 16 and the sense of freedom contrasted with a home environment he calls "prison".
Shevon talks about the advice she would give her younger self "maybe not to be in a rush to grow up"
A new home for Drive Forward
"Initially, we were thinking of a way to introduce the charity to the area. We moved to Waterloo in June. Once the first portraits had been taken, it became clear that it is about much more. Care leavers are one of society's most let-down groups, their struggle invisible to the public eye. Who is better placed to debunk common myths about social services and benefits, as well as raise awareness about young people's day-to-day struggles whilst transitioning into adulthood? Listening to their stories will make you think twice and maybe even change your perspective." – Martha Wansbrough, CEO and Founder of Drive Forward Foundation
The bigger picture
"To me, the exhibition is an opportunity to show the world that you cannot just stereotype everybody. Care leavers just need a proper boost and tailored support to achieve their full potential. That's what I believe in." – Abu, care leaver, 22
---
For More Information
"This is me"
For a full programme and to book evening events –  including a Q&A with young people featured in the exhibition, and a reading from Allan Jenkins (editor of Observer Food Monthly) whose memoir Plot 29 tells the story of his own care experience, visit the exhibition's information page
Drive Forward Foundation
We're here to make a difference in the lives of young care leavers. Wherever they're coming from, we're on a mission to help open doors and give them the skills, confidence and inspiration to make some momentum and realise their full potential. Contact us at 14-15 Lower Marsh, London, SE1 7RJ or see our information pages