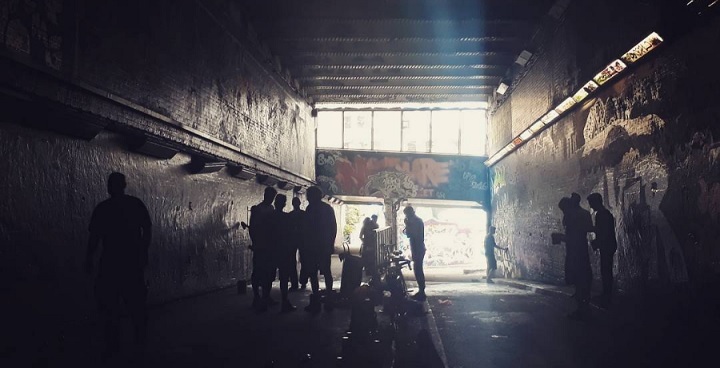 For me, sympathetically renovating the beautiful spaces deep under Waterloo station and opening the tunnels up for theatre, exhibitions, and gigs; almost any event conceivable – has been a labour of love.  Seeing the potential there when I worked at the adjacent Old Vic Tunnels, I decided to put what I'd learned there into turning The Vaults into the stunning event space I knew it could be. 
One and a half years later, things are already going as well as I could have ever imagined.
These awards are very exciting for an organisation as young as ours, particularly Business of the Year! This means people recognise the importance of the arts and the need for independent venues like The Vaults.  It also underlines our own strong belief in the value of the cultural hub we're creating in Waterloo for locals and tourists alike.
For us, these awards epitomise the community support we were already feeling.  Popular support is particularly important to independent multi-disciplinary arts spaces like ours, because we are a gateway for emerging and alternative arts of all kinds. We aim to retain the underground, alternative feel of the renowned Leake Street tunnel and expand on it to bring unusual art forms to a wider audience – all of you!
The recognition these awards bring us strengthens our presence in Lambeth's business and cultural landscape too.  We hope it will lead to greater collaboration and success in the community as we continue to build our unusual, yet accessible events spaces.
In 2015 we look forward to reaching wider audiences with the opening of our permanent theatre space and the welcoming back of the Vault Festival amongst a varied and inspiring programme of cultural happenings.
I'd like to thank my small and energetic team, without whom all the achievements The Vaults has chalked up so far would not have been possible:
Gallery Curator, Hayley Haynes
Head of Theatre, Ami Stidolph
I'd also like to congratulate the other winners at the Lambeth Best of Business Awards, as well as those who received commendations.