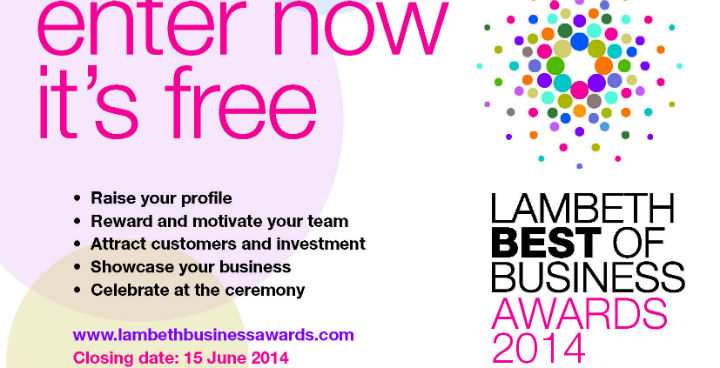 It's everyone's responsibility to support these great businesses – and for us to recognise them for their achievements. These awards are a great opportunity to showcase the business talent in one of the most dynamic parts of London.
Through these awards, businesses will gain recognition of being Lambeth's best start-up or high-growth business, the place to eat, drink or shop, the most charitable company or the most innovative.  By celebrating their successes, they will also raise their profiles, attract customers and investment and even motivate their teams to achieve even more.
Every day, the South London Procurement Network works with many of these innovative, exciting and entrepreneurial firms, helping them access and bid for contracts from major businesses and projects.  In doing so, they've seen first-hand how deserving those businesses are of recognition for their exceptional contribution the local economy.  That's why they've decided to sponsor the ultimate prize, awarded to the best of the best of Lambeth businesses, the Business of the Year award.  They are also sponsoring the awards ceremony itself.
Our thanks go to South London Procurement Network for their generous support of the Lambeth Best of Business Awards.
Help us and the South London Procurement Network in our search for the best business in Lambeth by asking your favourite local businesses to enter.  Entries are open until the 15th June, so there is still time for them to self-nominate using the short entry form available on the Lambeth Best of Business Awards website.
Read about how winning a Lambeth Business Award in 2012 helped Brixton Cycles