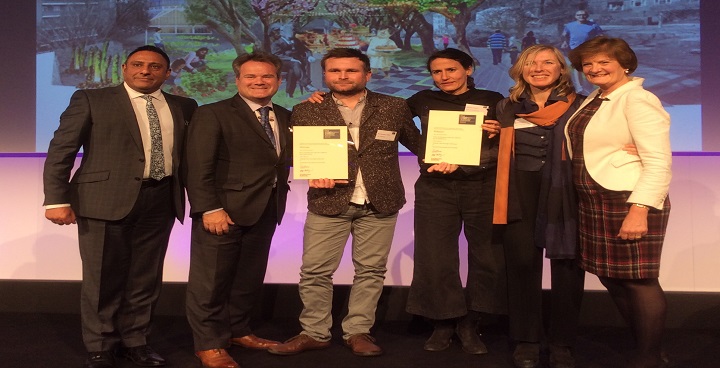 Design for a Small Scale Development
Macaulay Walk in Clapham is a mixed use residential led scheme, providing 98 homes in Clapham Old Town. The site lies within the conservation area and cleverly uses many of the former 19th century industrial structures. Landscaping provides a model for sensitive and characterful brownfield development and brings real benefits to the public realm in this historic area. The lead engineer was Churchman Landscape Architects Ltd.
Macaulay Walk forms part of our regeneration programme for Clapham Old Town.
Adding Value through Landscape
Vauxhall One worked with the Royal Institute of British Architects, Landscape Institute and the Garden Museum to commission creative urban and landscape design proposals, with the aim of reconnecting the disjointed parts of the neighbourhood.  The challenge was to propose ways of connecting the parks, gardens and walkways into an exciting green trail, from Vauxhall Park and the Pleasure Gardens, north to Lambeth Palace and beyond.
This project has helped transform an urban environment into vibrant urban quarter which prioritises sustainable forms of transport, sustainable urban drainage and greening in an area with limited access to nature.