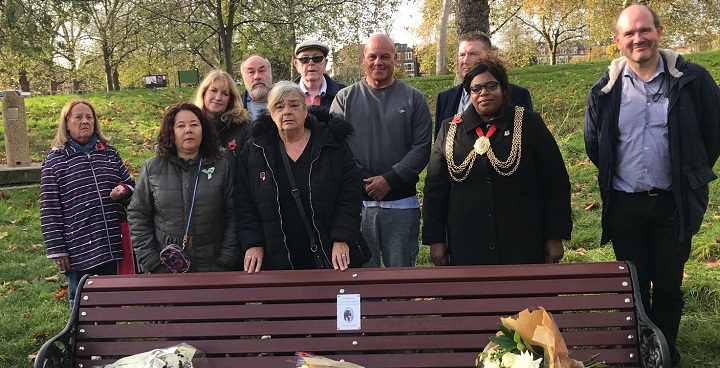 Mr Rhodes, 75, died at King's College Hospital in March this year a day after suffering serious injuries when a terrorist ran down pedestrians on Westminster Bridge.
The memorial bench carries a plaque with Mr Rhodes' picture on it, and has been installed by Lambeth Council close to where he would often talk to anglers at Mount Pond, Clapham Common.
The unveiling was attended by Cllr Marcia Cameron, Lambeth's Mayor, alongside Mr Rhodes' friends and neighbours.
Commemoration
The Mayor said: "Les Rhodes lived not far from here in Macaulay Road for most of his adult life, and was a regular visitor to Clapham Common.
"He would often visit this pond and pass the time of day with the anglers, and after discussion with those who knew him best, it was decided that a bench overlooking this pond would be the perfect place for commemoration of his life and memory."
The bench sits facing Mount Pond, which is a water filled former gravil pit that is home to a range of coarse fish including carp and perch, as well as a wide diversity of wildlife including herons and ducks. The pond is managed by the council in order to maintain water quality and the health of the local fish and wildlife populations.
'We loved him'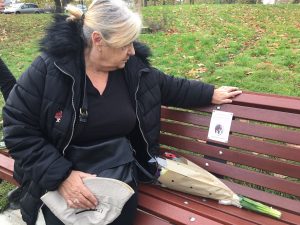 Among those who attended was Christine Carney who said: "I first met Les 35-years ago, and my husband knew him for even longer. He lived next door to us and was a lovely gentleman who would do anything for anyone. He was more than a neighbour, we loved him."
The new bench was installed by officers from the council's Lambeth Landscapes Parks Improvement Team, who undertake a wide range of works to ensure the borough's parks and open spaces are safe, clean and welcoming.