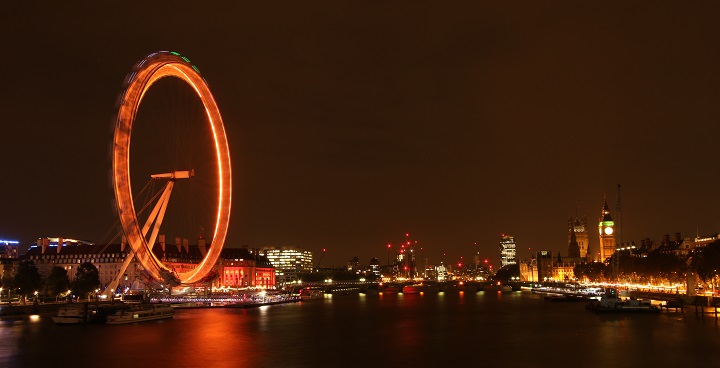 Lambeth Council is supporting International Day for the Elimination of Violence against Women, also known as White Ribbon Day, on 25 November this year.
Women's rights, human rights
The campaign highlights the fact that violence against women and girls (VAWG) is a human rights violation, and seeks to raise money to support projects around the world.
White ribbons and where you can get them
Wearing the ribbon signifies your personal pledge never to commit, condone or remain silent about violence against women or girls. White ribbons can be bought from reception at International House, Olive Morris and Phoenix House. The suggested donation is £1 and all money collected will go to support victims at the Gaia centre, our specialist VAWG hub in Lambeth.
Orange landmarks
Other activities planned for 25 November include the London Eye, the National Theatre, Clapham Common tube, Leake street tunnel; Streatham Library; the atrium of Your New Town Hall Civic Offices and several local businesses being lit orange, in concert with the UN call to action to 'Orange the World'.
Lambeth's support
Cllr Lib Peck, Lambeth council leader, said:
"Addressing VAWG is a key priority for Lambeth council. We are determined to make Lambeth a borough in which residents do not have to be fearful of, or experience, gender based violence.

"Our White Ribbon Day activities acknowledge that VAWG still has an unacceptably huge impact on our communities and not only brings a great deal of harm to victims, but also to their support groups and wider society."
---
For more information
Gaia in Lambeth
If you are a Lambeth resident, the Gaia Centre provides one-to-one confidential and bespoke support service for women/girls aged 11+ and men/boys aged 16+ who have experienced violence. Children aged 11+ who have been impacted by domestic violence can also receive support.
Residents can self-refer by calling 0207 733 8724 or emailing lambethvawg@refuge.org.uk. The centre is open 8am to 6pm Monday to Friday.
To find out more about the work Gaia do in Lambeth visit their website.
Tackling violence against women