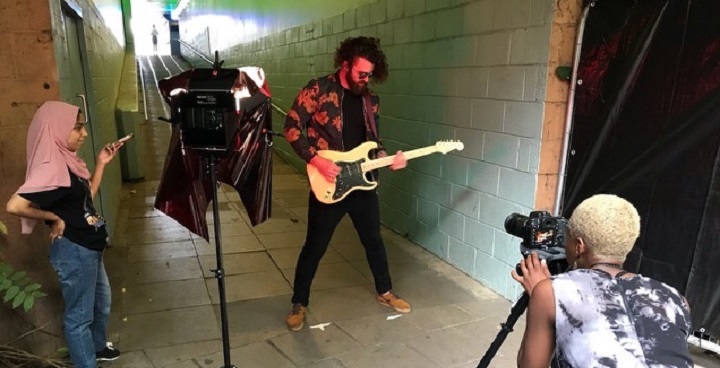 Iconic Steps are delivering a Music Video Production course in April, and it's exclusive to Lambeth residents aged 16-25
Lambeth film, London music
The Music Video course is funded by the Walcott Foundation and the video makers will work with a London artist to create their video.
South Bank screening
This a rare and fantastic free opportunity for young Lambeth film makers to learn to work . with musicians, and have an exclusive screening of their video at the British Film Institute (BFI) on Lambeth's South Bank, where so many masterpieces have premiered.
Personal and professional
The course includes learning from leading experts in the film making industry. Like Iconic Steps' other training courses on making commercials, documentaries, web content and photography. The music video course will work with young people to achieve their personal and professional goals using film as a medium.
Join the programme
The Music Video course will be held over five days 1 -5 April After the course, the young film makers will be able to join the Iconic Steps Alumni programme, where they will receive exclusive job opportunities and experiences, as well as mentoring and Masterclasses and much more dedicated support.
Get a start in the industry
Iconic Steps help people get work in the media industry through partnerships with professional film production companies who offer internships, work experience and paid roles. We provide exceptional training courses for budding filmmakers and daydreamers aged 16 to 25, all geared towards ensuring financial stability and goosebump-inducing futures for our youth. We aim to develop a growth mindset in young people so they can overcome barriers and take their first steps towards a fulfilling career.
For more information