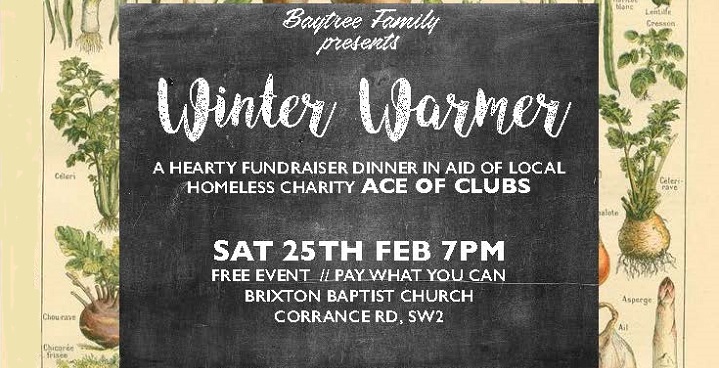 The Baytree Family is a co-operative house and community organisation that runs local charity and community events.
They want to create a more connected local community with welcoming and fun events that are open to all in their diverse area. They focus their events around a theme and raise money for local charities whilst also bringing local people together, irrespective of age and background.
They have had a two successful events so far and are now embarking on their third, a hearty 'Winter Warmer' meal this Saturday 25 February. Expect music, delicious food, great talks, board games and a chance to meet new people. All proceeds go to local homeless charity Ace of Clubs. They look forward to seeing you there!
Find out more about Baytree Family events.
Where:   Brixton Baptist Church (Corrance Rd entrance)
When:   Saturday 25 February, 7-10pm
Free event – pay what you feel meal